Thanks for coming all this way.
I am Adriano, a storyteller photographing his surroundings spontaneously and naturally, so I do not miss any moment to document a story.
I love my family, I love life, I love to take pictures… Yes, photographing love stories that convey the emotions of life. Stories that speak of the promises of a couple, of the sweetness of motherhood, of the joy of the family and of the spontaneity of the children.
I love fine art photography, the magic of film, as it captures and returns the light. I would love to take some beautiful lifestyle pictures of you, photographs of your engagement or your wedding, here in Italy or anywhere around the world. I live in Abruzzo, and I'm excited to get to every remote corner of the world to photograph love stories.
I am the father of a beautiful little girl named Carlotta and husband of Manola, a loving woman (who often helps me to make special the most delicate shooting, in which I tell motherhood and family). I love good food, which is why I'm delighted to prepare delicious BBQ for my family and friends, accompanied by an excellent bottle of Italian wine.
Contact me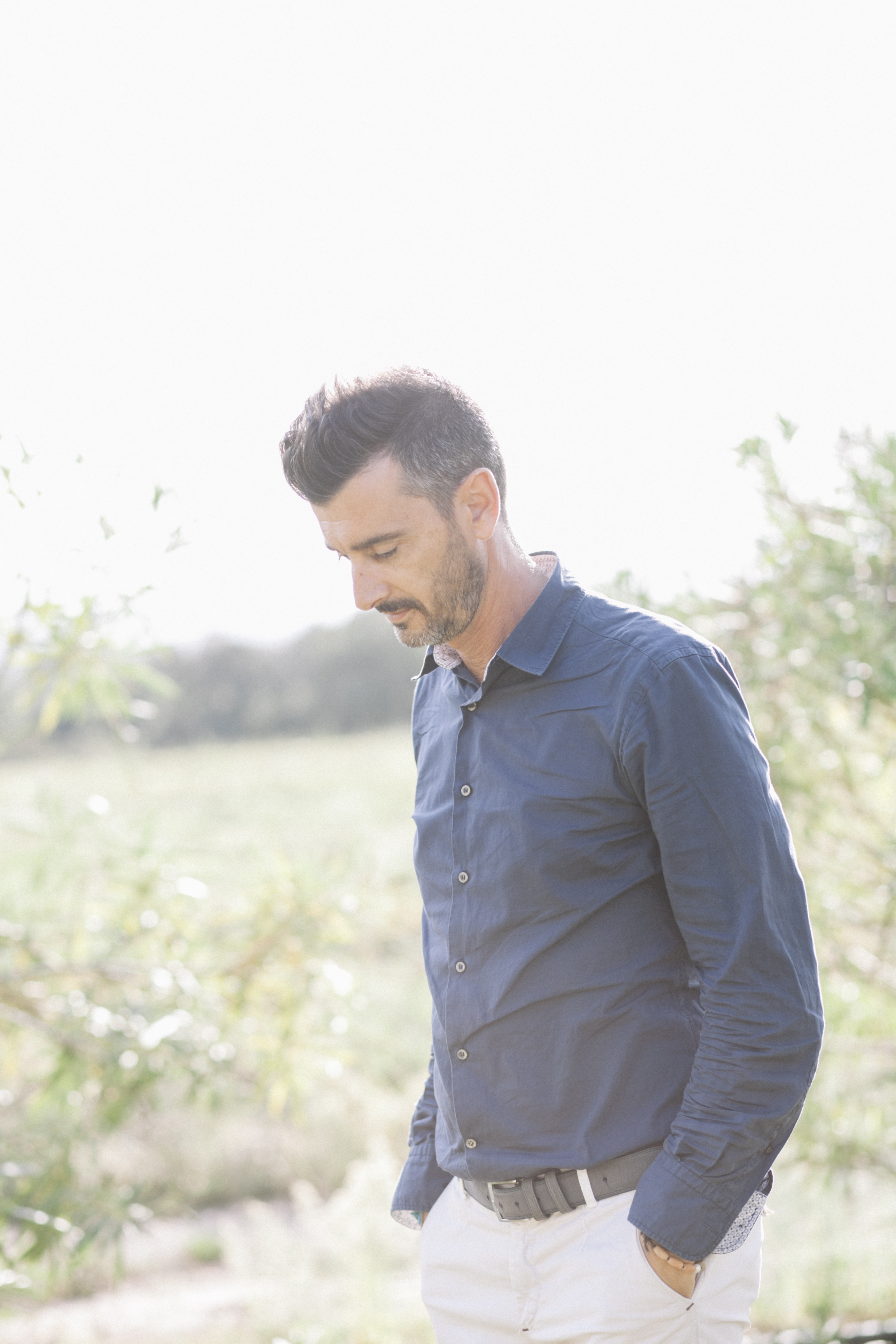 My style: bright and poetic
I would describe my style as romantic, elegant, spontaneous, and of course, fun. I might even call it natural, simple, sober, soft, and dreamy, because I take pictures in soft and dreamy light conditions.
I photograph quietly so that I can frame the scene with a fine art approach. This type of photography can be described as being somewhat in opposition to classic wedding photography, which focus on a set of gestures and scenes, but with little focus on light, atmosphere, and colors.
I like to tell stories of love and life through brightness wrapped in a magical glow, but naturally, without artifice. I enjoy taking photographs in the countryside, combining neutral colors, to evoke timeless images. I love photographing the details – a ring, a bouquet, a smile – because the little things are important to tell a story.
A bride once told me that I had watchful eyes to see beauty and a heart to feel emotions. I try to live up to her words every day.